Hair 101: Everything you need to know about Hair Grades and Qualities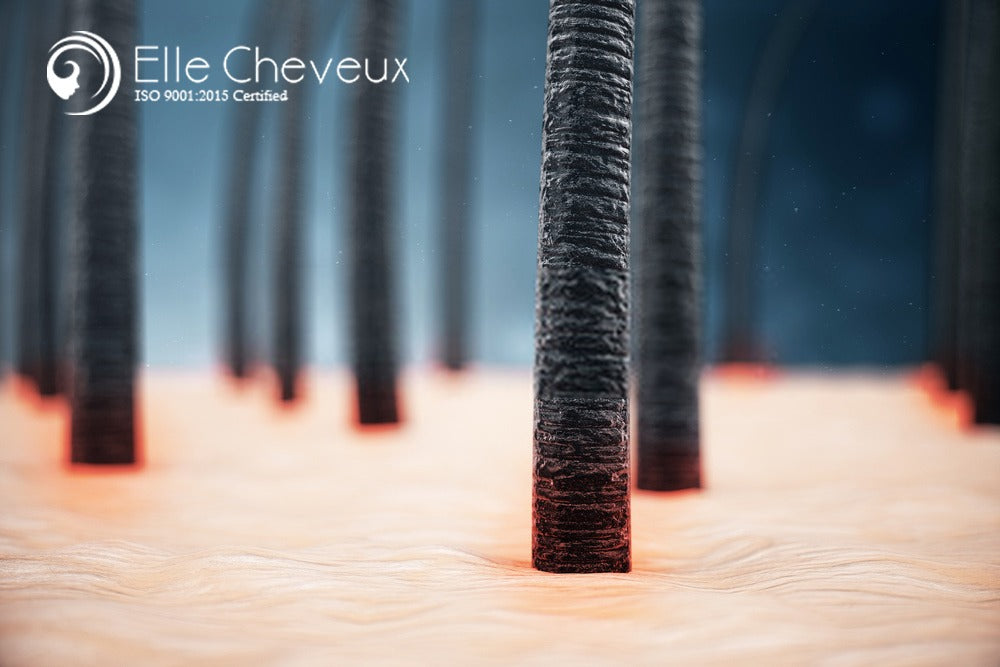 Here's how Hair Quality is explained
Firstly, to start off with, there are no regulated organisations that certify the grades of Human Hair. Many hair companies are not honest about their hair quality and will use top hair grades to sell you low-quality hair for a high price. 5A, 6A, 7A, 8A, 9A and 10A are the made-up grades used by these companies which are basically a scam.
All companies have different definitions as per their own convenience. Some sell artificial hair as grade 8A and some sell Cuticle Free hair as 10A. So, one company's version of Grade 7A hair may not be the same as another company's.
Lengths, colours  thickness, origin, textures, density, cannot define the grade of Hair. Perhaps only YOU can judge the quality of Hair. 
Types of hair available in the market are Raw Virgin Hair, Virgin Hair, Virgin Remy Hair, Cuticle Free Hair and Artificial Hair.
Types of Hair
Raw Virgin Hair
This hair is sourced from a single donor. We have a network of various temples from which we directly acquire these hairs and do not depend on a single temple / source as that would restrict our production capability and versatility. The hairs are in their complete natural form and are neither cleaned nor sanitised. Also, the hairs are not sorted, so they may contain grey strands, coloured strands, etc. This type of hair is usually procured by manufacturers and processors. It cannot be used / consumed directly for hygiene concerns.
We stress on the term 'single donor' since the cuticles of all strands should be in the same direction. This prevents tangling and is only possible when all the strands belong to the same donor. Also, the way in which different individuals react differently to the same situation / process; the same is with our hair. Mixed hairs from multiple donors would result in cuticles in different directions and different reactions to texturing, colouring, etc. Eg. Some strands might lift to Blonde 613 within five minutes whereas some will take more than ten minutes.  
 (Also, most of our Hair is sourced from donors between the ages 14-35. This ensures that our hair is thicker and lasts longer as Hair from donors above 35 is comparatively weaker due to ageing factors like thinning, split ends, etc)
Virgin Hair
When Raw Virgin Hair is cleaned and sanitised, it is called Virgin Hair which is ready for use. At this stage, the hair is completely free from color coatings, perming solutions, chemicals, etc. The colours and textures are completely natural and original as of the donor.
During procurement, we make sure that we do not source Hair that has been coloured or treated using chemicals by any donors. The cuticles of all strands remain intact and they do not tangle. These hairs are used for making Extensions, Weaves, Wigs, Closures, Frontals, Patches, etc.
True Test of Virgin Hair: Only True Virgin Hair can be lifted to the Blonde #613 color.
The textures that we offer under this category are Natural Straight, Natural Wave / Wavy and Natural Curly. 
The colours that we offer under this category are Natural Jet Black #1, Natural Off Black #1B and Natural Dark Brown #2. 
Please note that sometimes our Virgin Hair has split ends, but that is because it is Truly Virgin Hair. If you want Hair without split ends, it would be termed as Remy. Usually the split ends are treated at the time of installation of Hair.
Virgin Remy Hair
When Virgin Hair is coloured, permed/textured using chemicals, it is called Virgin Remy Hair (popularly known as Remy Hair). Here, the strands remain Virgin (i.e. the Cuticles and the core structure remain unchanged), however their original features change. i.e. Straight Hair is Curled, Black Hair is bleached to get Blonde and lighter shades, etc.
Note: In India, almost all people have genes corresponding to black or dark brown hair hence the vast majority of Indian Women do not possess Blonde, Grey or any other natural coloured hair. We offer these Hair under Virgin Remy and NOT Virgin. Please beware and check this with any supplier who claims to sell Coloured Hair under the Virgin Tag.
Cuticle Free (Classic)
This hair is popularly known and sold as Tangle Free Human Hair. Due to our commitment of making Human Hair more affordable and available, we offer this quality of Human Hair.
This Hair is procured from multiple donors and is a mix of fallen hair from temples, salons, our own factory, etc. Since these Hair strands are a mix of different people, they possess different qualities and have different reactions to chemicals, their cuticles face different directions, etc. Hence, they also lack versatility. To eliminate these issues, we process these mixed hair strands with chemicals which remove cuticles from all strands so that they do not tangle. 
However, the processing also makes the Hair weak and the hair does not last as long as compared to Virgin Hair. After the process, the hair strands do not tangle and are also permed to possess textures. 

They are available in Natural Black 1B only. The rest are all coloured. 
There are limited colouring capabilities to this type of Hair since some colouring processes (e.g. Bleaching) further damage the strands.  
Artificial Hair
We DO NOT offer this type of hair. Artificial Hair is usually made from Nylon and other synthetic fibers. They are cheap, unreliable, and their quality varies. It is abundantly available and manufactured in Far East Asian countries.
Their properties vary, some can withstand heat, some mimic real hair, some can be coloured, some can blend in with Human Hair, etc.
As cited in many research studies and reports, we (along with many other people) strongly believe that artificial hair can cause cancer and related skin ailments due to the carcinogenic and other synthetic materials they are composed of. Also, another reason for them to be harmful are because of static electricity created due to the friction between strands.